How to walk Windermere for Ransomite




© 1998/4/21, 1999/6/5 TAKAHASHI Makoto

Railway terminal is Windermere.

There is Information in front of the railway station. There are many B & B's. But that of Ambleside must be better for Ransomite to visit Coniston also.

Especially Hillthwaite House Hotel is not recommended for non-white people like Japanese. Only room without window is for yellow monkeys. And seat at restaurant is not near window, but near to rest room.

A to Z Visotors' Map of Lake District is very useful.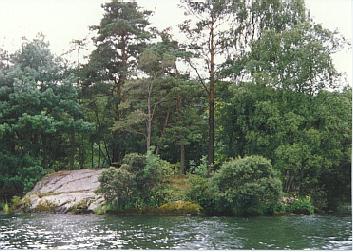 You will find Bowness (It corresponds to Rio in Ransome Saga, you will find real names in parentheses afterward.). From harbour of Bowness, you can see Belle Isle (Long Island).
Iron Steamboat Company has three cruisers named 'Swan', 'Teal', and 'Tern'. But, there is no 'Silver Holme'. They cruise from Lakeside to Bowness and Bowness to Waterhead. Rental-boats are also available.
Cruise from Bowness to Lakeside is recommended. You will see Ramp Holme left side. According to Jim Andrews of TARS, it is one of models of 'Wild Cat Island'. When you go halfway, Silver Holme (Cormorant Island - Pictured of right is taken August 1994.) will be found right side.
Blake Holme will be found soon. Blake Holme is said that its place corresponds to the Wildcat Island.
Steam Boat Museum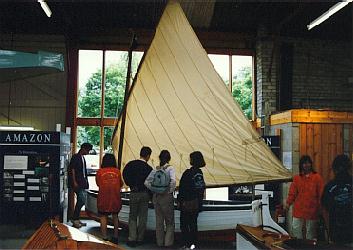 Steam Boat Museum is located 1 Km north of Bowness. You can see Amazon here. She was renamed by Tars. (Left photograph is taken August 1994)

You can see the Esperance here also. It was used as "houseboat" in the Movie of "Swallows and Amazons".

There is photograph of Ice Yacht of 1895.
Lakeside
Railway has only 3 stations, Lakeside, Newby Bridge, and Haverthwaite. Once Ransome lived Hilltop near Newby Bridge.
Ruthland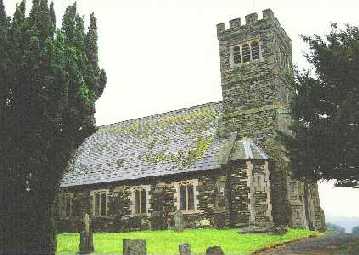 We walked from Newby Bridge to Ruthland. It was about 1-hour walk. You will find Ruthland church little bit far from Ruthland. (Right photograph is taken August 1994.)
Ambleside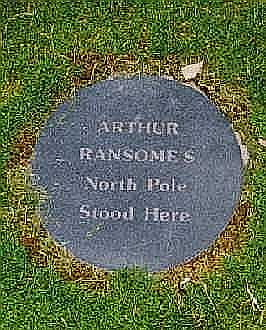 In the park near The Wateredge Hotel, you can find plate of 'North Pole'. (Left photograph is taken August 1994)
Ambleside is nice place to walk around Windermere and Coniston. And 'Busy B's Taxi' is very kind.
---